TOLERO™ on Potatoes
Increased both high-quality yield and total potato yield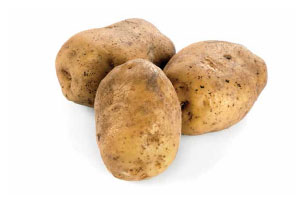 Trials conducted in 2017, by Dr. Howard Neibling at The University of Idaho, proved that applying TOLERO™ to potatoes through an irrigation system, resulted in increased crop quality and yield. All crops were grown in silt loam soils. Plots were treated with TOLERO™ through an irrigation system. Initial treatment was 1 quart per acre, followed by three applications every 30 days at 1 pint per acre.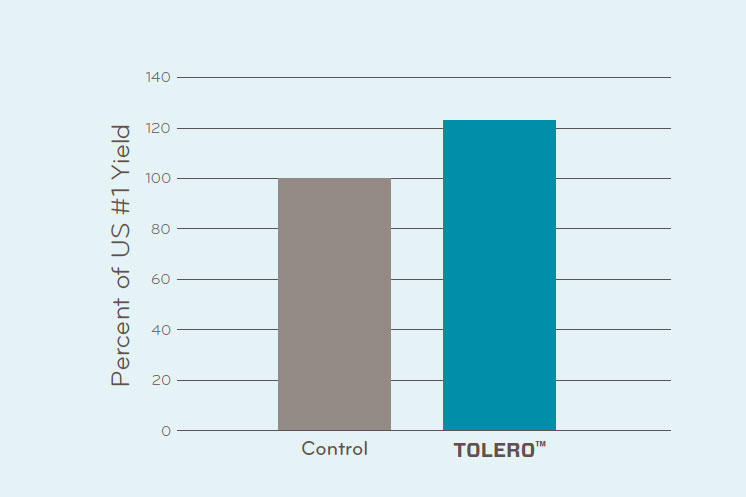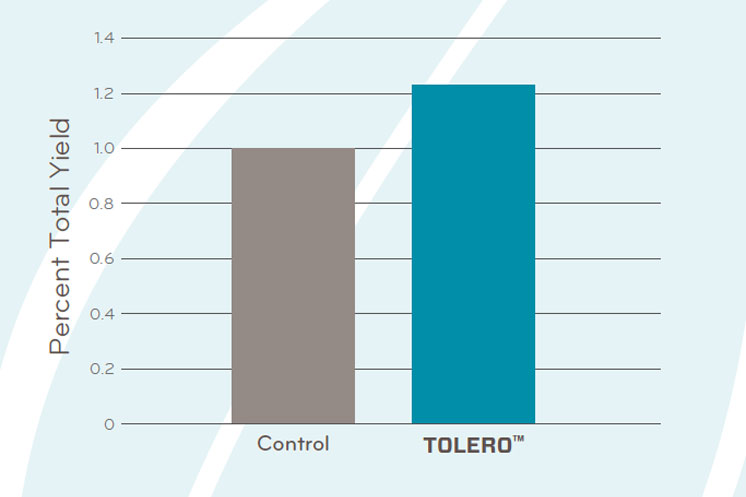 TOLERO™
Performance Data - Potato
US #1 Potato yield increased by 22% when irrigation water injected with TOLERO™ was applied to potatoes grown on a sloping, slit loam soil.