Alexin®
A potassium, calcium, magnesium and boron true solution with PAC chelation technology
By harnessing exclusive PAC® and ACE™ technologies, Alexin® fertilizer delivers a healthier crop, ready to maximize returns. It's an ideal product to add to any spray program to improve overall plant health throughout the season. It can also prepare crops so they can better withstand less favorable conditions.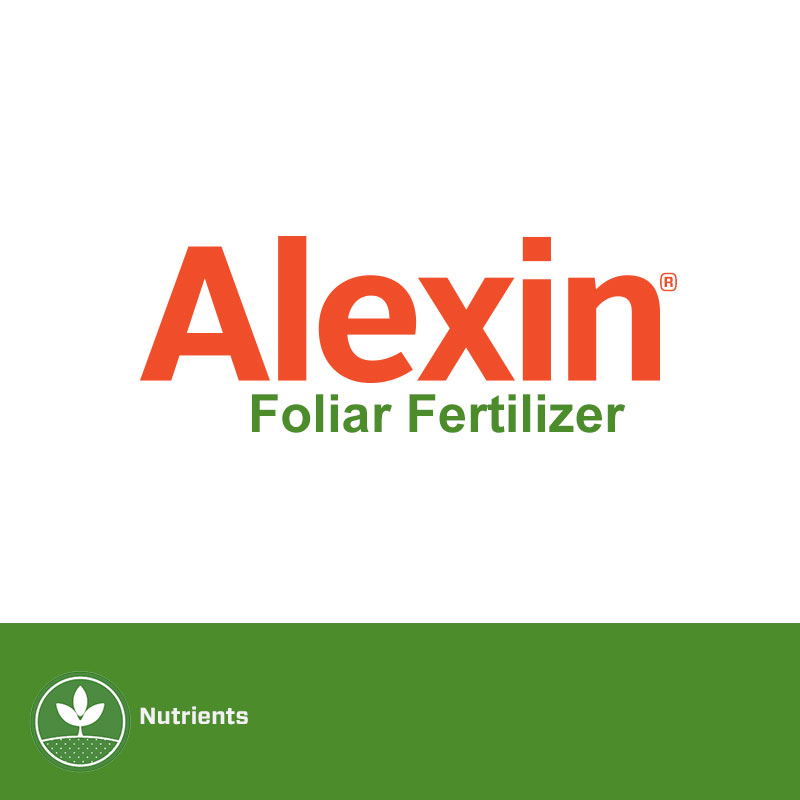 Creates stronger cellular structures within the plant

Optimized crop metabolism

Improved abiotic stress tolerance
Analysis
Soluble Potash (K2O)
8.00%
Directions and Usage
FOLIAR RATES: Apply 0.5-1.5 qt/ac. Use 1 qt/ac for crop remediation. Multiple applications may be required.

FERTIGATION RATES: The number and frequency of applications determine application rates. Apply 1-4 qt/ac/application. Always apply toward the end of an irrigation cycle.

CAUTION: This fertilizer contains boron (B). The use of this fertilizing material on any crops other than those recommended may result in serious injury to the crops. Always consult an agronomist or certified crop advisor, read and follow all directions on label.