6-24-6ONE®
Low salt phosphorus based liquid fertilizer
6-24-6ONE® is a low salt liquid phosphate fertilizer with an ortho/poly formulation, ideally blended for soil application.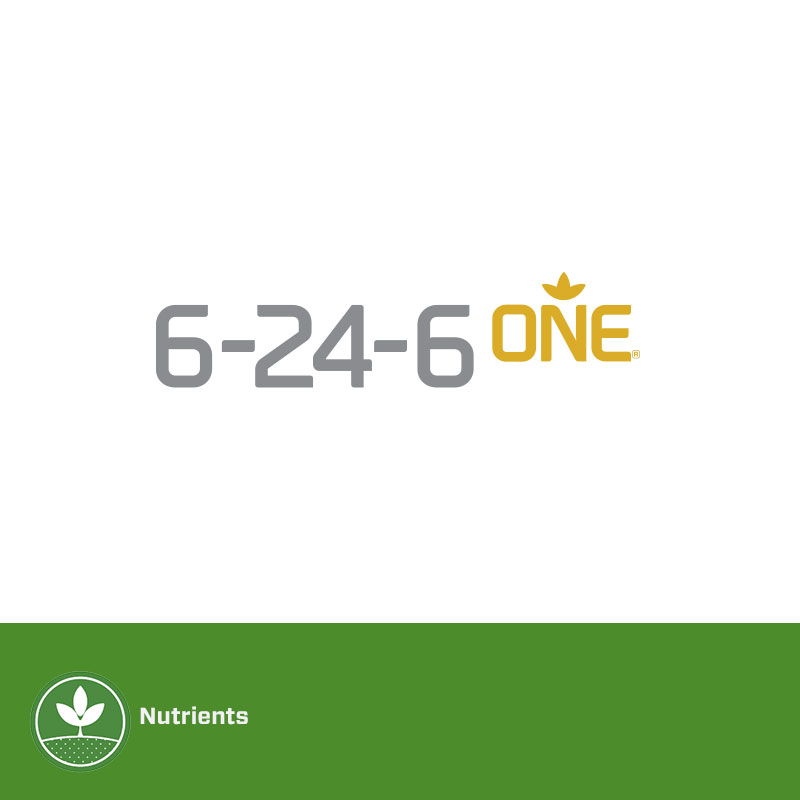 Immediate phosphate availability

Enhanced root stimulation

Improved early plant development
Analysis
Available Phosphate (P2O5)
24.00%
Soluble Potash (K2O)
6.00%
Directions and Usage
All recommendations are based on a broadcast application. When band or directed sprays are used, calculate the rate for the "sprayed acre" only. For most field and horticultural crops the early season applications are
directed sprays. For treatment of individual trees or vines, divide rate per acre by number of trees or vines per acre. Dilute in a minimum, equal amount of water. Add wettable or soluble powders, emulsifables or flowables to water and dissolve or disperse before adding 6-24-6ONE®.

See label for complete usage and application recommendations.